A regular meeting of the Business Council was held in the Health sector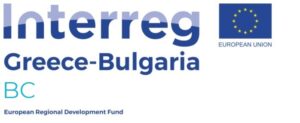 On 10.12.2022 from 16:00 in the city of Blagoevgrad, a regular meeting of the Business Council in the Health sector was held in the border regions of Blagoevgrad, Haskovo, Kardjali and Smolyan, and the activity is carried out under the project "Business Council - BC 6275" financed by the INTERREG V/A GREECE program - BULGARIA 2014-2020, Subsidy contract No. B6.3a.18/13.04.2021.
Five representatives of the sector from the border regions of Haskovo, Kardjali, Blagoevgrad and Smolyan attended the meeting organized in this way in the town of Blagoevgrad. Hall #2, located at "Todor Aleksandrov" street #32 in the city of Blagoevgrad, was engaged for the meeting.
The representatives of the sector started a discussion related to the emerging problem in Bulgaria - the lack and shortage of medicines in the pharmacy network throughout the country. The representatives of the sector shared that the problem is becoming systemic and the necessary measures should be taken immediately to deal with the situation that has arisen. In the first place, unscrupulous commercial practices of wholesalers through the export of medicines emerged as the cause, the so-called re-export. Another reason is the shortage at the European Union level of raw materials and pharmaceutical ingredients used for the production of medicines coming from China and India. In third place is the problem with the Specialized Information System for the Tracking and Analysis of Medicinal Products (SESPA). Legislative changes are needed in the formula by which medicinal products are tracked and analyzed and their export is temporarily restricted. And the fourth reason is the overstocking of the population.
The business council on health care appeals to the local authorities, the media and the regional health inspectorates for assistance in conducting an information campaign not to speculate on the shortage of specific medicinal products and not to cause panic among the population, so that patients do not proceed to stock up on medicines and to trust their general practitioners and treating doctors, who know their health best and, if necessary, can prescribe the appropriate therapy with generic medicinal products.