A regular meeting of the Business Council was held in the RES sector
On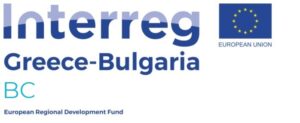 10.12.2022 from 14:00 in the city of Blagoevgrad, a regular meeting of the Business Council was held in the sector of renewable and energy sources in the border regions of Blagoevgrad, Haskovo, Kardjali and Smolyan, and the activity is carried out under the project "Business Council - BC 6275" financed by the INTERREG program V/A GREECE-BULGARIA 2014-2020, Subsidy contract No. B6.3a.18/13.04.2021. The meeting was attended by six representatives of the RES sector from the border regions of Haskovo, Kardjali, Blagoevgrad and Smolyan. The meeting of the business council started on time in present mode. The meeting was held in Hall 1 located at 32 Todor Aleksandrov St. in the city of Blagoevgrad.
At today's meeting of the BC in the RES sector, discussions took place on the topic of hydrogen, which can make a decisive contribution to both the ecological transition and energy security and achieving climate neutrality and accelerating the transition to clean energy through the use of hydrogen from renewable sources and with a low carbon footprint. The EU stimulates innovation and development of the international hydrogen market. The goal is to create a transparent world market without trade and investment distortions. This will completely change European energy independence from one supplier and one type of energy.
In the field of construction of energy facilities for the production of electricity, heat and/or cooling energy from renewable energy sources, effective legislation will support all Bulgarian enterprises in the long term and will enable companies to more successfully overcome crisis situations. In this way, the "green transition" in the country will be accelerated, Bulgarian companies will become more competitive and on an equal footing with the citizens of the member states of the European Union.